The

Wizard's

Wardrobe

-

where

reading

is

magic!
Read, write, and explore the wonderful world of books.
TUTOR TRAINING -- Our next two-day training will be held on Saturday January 13 and Saturday January 20, 2024.
Where children become strong readers, successful at school and life-long learners!
Where children become strong readers,

successful at school

and life-long learners!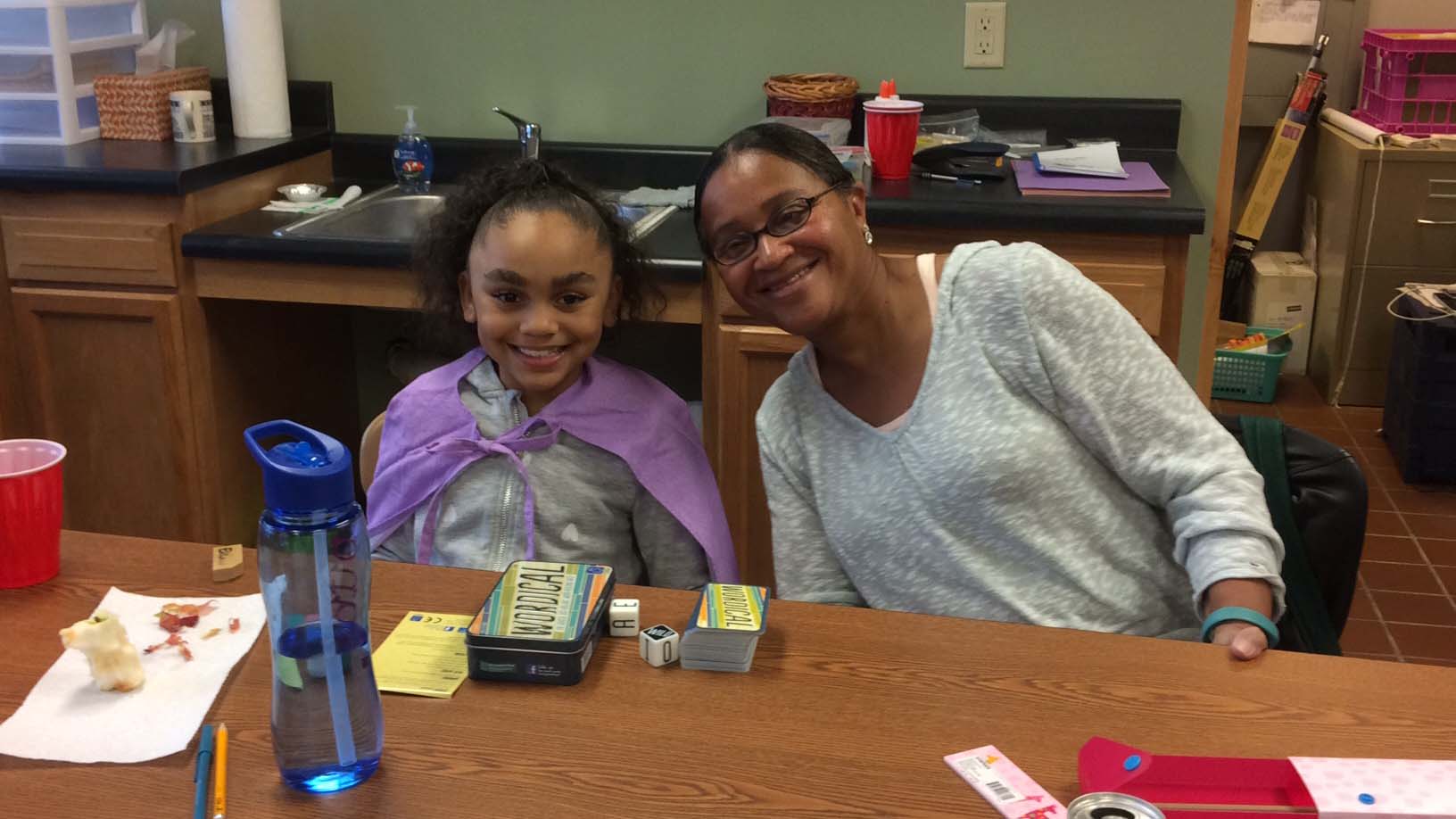 We

are

now

registering

students

for

the

2023-2024

school

year.
Connecting elementary school children with caring and dedicated tutors
The Wizard's Wardrobe is a unique, high-quality, one-on-one after-school tutoring program.
Connecting elementary school children with caring and dedicated tutors to supplement classroom learning.
We start with 1st & 2nd graders and work with them through their elementary school years.
We look forward to welcoming more students and tutors into our program. Let the magic continue!
"The tutors at Wizard's Wardrobe develop positive relationships with students and engage them in learning. I have seen first-hand the role Wizard's Wardrobe tutors have played in supporting the student's growth in the areas of reading and writing."

"I have and will continue to recommend Wizard's Wardrobe to other teachers and parents. The program is an effective partnership to help close the learning gap experienced by many students."
"They [the children] inspire me again to experience the world through their young eyes."

"Reading is the foundation of education. I love the children's enthusiasm, dedication, and perseverance."
"Throughout my career, I have been an active voice and volunteer in my community. So, when I learned that the Wizard's Wardrobe was being established, I was anxious to become involved because I believe in being a part of the solutions that encourage our youth to succeed, so I offered to serve as a volunteer tutor. It was a joy and a blessing!"
"Z. loves coming!" — from a parent who brought another family member to see the wonderful program her son was attending at The Wizard's Wardrobe. Z. came to our program "not wanting anything to do with books, not even wanting to be read to," said Noelene Smith, E.D. of The Baby Institute, where she first met Z. who is the older brother of a sibling. Then, one day she saw Z. "actually picking up a book at the Baby Institute and read to a younger child." It blew her mind to see the progress.
"I work at the Wizard's Wardrobe because I love children. I love their fresh point of view, their playfulness, their curiosity, and their big hearts. I see children as being smart on so many different levels. They tend to bring joy to the people around them with their spontaneity and the pleasure they get from being alive. They remind us who we really are."
"I just wanted to reach out and say thank you so much for sending me the collection of writings from the students! It absolutely made my day and reminded me fondly of what a wonderful program you guys have created."
"I just wanted to take a minute and say thanks for all the work and thought you put into the training for Wizards Wardrobe. . . the breakout groups really were useful to me along with the wealth of information and readings. I have volunteered for a range of organizations over time, and few seemed to take the care and invest the effort that you all have in this program. "
"I am so happy to have found The Wizards Wardrobe for my daughter. [She] was somewhat resistant to reading and writing in the preschool years and as a result was a tad behind once she arrived in elementary school. Her confidence was lacking, and I found that she would shy away more than she ever did. The Wizards Wardrobe allowed her to find the fun in learning and she is a stronger student now as a result. Not only does she read and write much better, but she LIKES it! Her confidence and curiosity are through the roof now and I don't think the outcome would have been the same without this program. Thank you all for your time and diligence. It is clear that it pays off. I don't think I have said thank you enough!"
"I feel safe here." — confided one student to a tutor.
"I chose to tutor at The Wizards Wardrobe for two main reasons. First, their program focuses specifically on understanding how youth are affected by race and class, and they create an environment where students are inspired by historical figures and modern actors of their own race. The second reason I chose to tutor at The Wizard's Wardrobe is because of their connectedness to the community they serve. Their dedication to the families they work with is inspiring, and it is definitely an experience I will take with me into the future."
"The difference this program makes in the life of my grandson's education is leaps and bounds improvement in his work performance. Because of your tutors' involvement, he is comprehending at a much greater rate, therefore making it more enjoyable to read. He actually picks up books to read."
"[My daughter's] reading has improved tremendously since [she] attended Wizard Wardrobe. ...[She] now has more confidence when reading and completing schoolwork. She displays an excited interest when completing work. ... When we are out in the community, she reads environmental prints and informs me of knowledgeable nature facts she learned from working with Wizard Wardrobe."
"I fixed my day!" — from a student who was able to overcome significant anger impulses after many self-care strategies were taught to him during his time at The Wizard's Wardrobe, and he was able to use them on his own.